Why Do Empaths Always Try To Fix Everyone?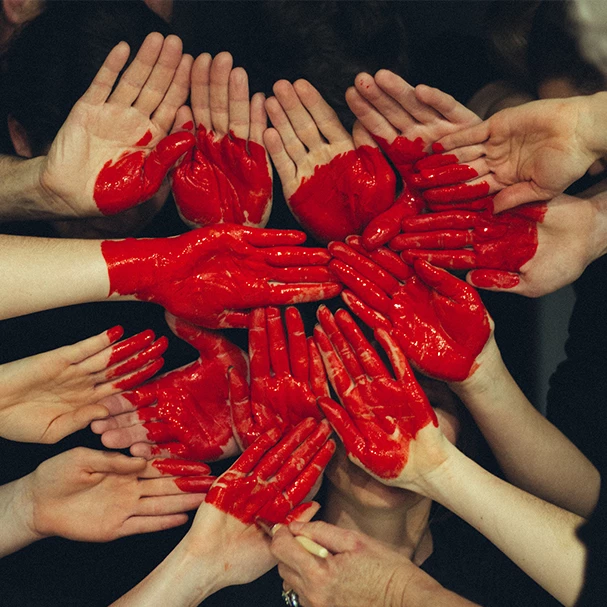 I have a large family; I am the mother of eleven children. All of my children are perfect, whole and complete just as they are. Each is grown and living their life, and walking their path of discovery in finding their truth. I was widowed at the age of 42 with six children still at home. Prior to this, I was an at home mother living my dream of having a large family, and with no idea that I would end up both the father and mother to a large family.
I thought I had life all dialed in until that fateful day of being a single parent to eleven children. My life suddenly changed from being provided for, homeschooling my children, loving every aspect of being able to spend all that precious time growing with them and enjoying the experience, to being the provider. I had a tenth-grade education so I became an entrepreneur. I had never before had to leave my children to work outside of my home.
As I was suddenly available, I had several men swoop in to offer to save me. Which unfortunately served to distract me from being the best parent that I could be, rather than being a 'saving grace' for the well-being of my family. I was in a state of survival and entering a new phase of my life. At that time, I also felt misunderstood by my children. I felt they couldn't understand what I was going through as their caretaker and provider and also a business owner. This caused me to do a lot of explaining and defending. I was trying to make sense of this new life, but ultimately I felt that I was drowning in obligations. I made many mistakes and some that I was not conscious of until years later. My children took their time to share with me due to their hesitancy to open up; they feared to hurt my feelings. When I now think of this time, I wish I could go back with the insight that I now have in order to have made it a less difficult experience. Simultaneously, I can be in full gratitude, that I somehow managed to make it through this time with the awareness that I had.
We all survived the best we could. When my life finally settled down and my children were all raised. It weighed on me that I had been too busy to be with them as much as I would have liked while they were growing up. I tried to make it up to them and to myself by being more present in their adult lives. It was at that time that I became more conscious to the fact that I was empathic and feeling the unspoken expression of their incompletions. I could see their own struggles in their relationships that all couples have. Out of my love for them, I sought to help them with their problems.
At the time, I thought I was sharing the wisdom I had learned from my own mistakes, but the reality was, I had my own trauma from my childhood that I had never dealt with. It was neatly tucked away from my memory. My unconscious feelings of being broken from an abusive childhood instilled inside of me worthlessness and the belief that I was not lovable. We can only help others to the extent we have healed ourselves. This meant I needed healing.
I projected the need for healing onto my children and tried to 'fix' them. I would talk to them about their problems and my thoughts on the solutions so they could feel loved. The reality was, I was fixing them so they could love me. On top of that, guilt for not being the perfect Mom was ever present. Although they had a respect and a love for me, the motivation of my wanting to help was stemming from my own lack of self-worth, and they could unconsciously feel this. Hence, when I attempted to 'help' them it would immensely trigger them.
I hope this helps anyone out there who has suffered trauma as a child.
This is not everyone's story or situation, but if you identify as empathic, stop and ask yourself in meditation if you trying to fix people so that they will love you? Because that is a common thread among empaths.
When I went to my first constellation and experienced the greatest transformation I had ever experienced by getting complete with my abusive parents, I began to see what I was doing. I found that I had passed on my incompletions to my children because I had withheld them from myself. It was such a shift in my reality. It allowed me to become authentic with myself and see my own pain for what it was, thereby allowing me more presence with my children's pain. One by one, my children quit resisting me and began forgiving me for my unconscious behavior.
For all of you who have empathic gifts, my intention for sharing this, is a reminder that as you become free of your own guilt, blame and shame of your present and past, your ability to be present with and to truly help others will flourish. As you become real with YOU, you will be able to truly love yourself and others unconditionally. I am so thankful to this type of shadow work which has allowed for me to now be in a state of peace, where I no longer self-sabotage.
I am honored to also be a support to you if you ever need it. I am love, I am freedom, I am grace, I am wisdom.