Activate the Merkabah, Understanding How it Works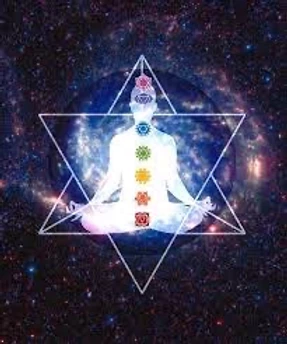 I was speaking to Brigham on the phone, "Mom, have you listened to all the videos from Matias?
"No I have not, I am falling behind trying to get ready for my event!" I said sheepishly.
"Mom, this information is priceless, it is important that you keep current with it!" he spoke with urgency.
Is this really happening, my young son is getting after me for not doing my homework?
Well, I felt the urgency and I have been listening all day with my earbuds in, so my son does not worry about me in Egypt. My boys have the gift of their dad who could retain and recall anything about anything he had ever read. He used to tell me he was filing information. I could never understand that. I am challenged to remember a book after I read it. Their dad died when Brigham was eight years old. I was widowed at 42 with 6 children at home. I have had a very eventful life!
Brigham has often spoke of learning the Merkabah, so I am excited to get started on this next lesson.
We have a call from our group leader, this will be the first time I can meet my group virtually. I am looking forward to that, knowing I will be spending four days interacting with them. I will let you know how that goes!
What is Activation?
How an activation works? Meditation – Alignment – Activation – Coherence
Activation: is different from Meditation – action to act on the outside, to get out of our centers, activate to move, Yo Soy is an event to activate. To take the integrated knowledge and expose it for others. The power is in the rotation in the North and South.
Alignment: to find your own axis from north to South how do we activate it in ourselves. Everything we've learned during the classes of yo soy are related to our core, our center. This is the process of meditation, because we've learned who we really are exploring different topics. Meditation is not only sitting with crossed legs and chanting om or going inside this is the tradition that India has on meditation it has become popular to the world.
Meditation: aims to understand how the external can find the internal in order to find your own center. being coherent is to be aligned – act – feel – think – what I do – what I feel – what I think. Result is to be aligned, this is how we question ourselves and make sure we are coherent on a daily basis.
Coherence: The alignment is a process to find coherence. To live coherently is mentioned above, it is not only doing meditation. Therefore, once I can feel aligned, doing, what I feel, and doing what I feel is what I think. This is the moment to act. This is a moment to share with others. As we have been preparing ourselves and meditation, learning and exercising what I do, feel, and think. This is what we are going to activate in Egypt. Thinking about the node we represent, the vowel and consonant we represent within. The activation is how to do it based upon the knowledge we've acquired. To vibrate energy having the image of earth.