Celebrating Father's Day with Love, Gratitude and Healing

Father's Day is a special occasion that allows us to honor and appreciate the incredible fathers in our lives. It's a time to celebrate the unconditional love, guidance, and support they provide. Today, as we raise our glasses high, let's toast to the greatest dad, who deserves all the love and recognition on this special day.
Dads have a huge impact on our lives, rather that be a negative or a positive experience. Dads are most often our superheroes, always there to lend a helping hand and offer words of wisdom.
They work tirelessly to provide for their families, often sacrificing their own desires for the sake of their loved ones. Their unwavering support and guidance shape us into the individuals we are today. Whether it's teaching us how to ride a bike, helping with homework, or offering a shoulder to lean on during tough times, our dads have been our steadfast pillars of strength.
In some circumstances, dads are very misunderstood.  Many times, fathers are deprived of participating in our lives when mothers use her influence with her children in a negative way to punish or scorn the fathers. This is a very selfish behavior to impose on a child causing severe consequences.
I have had a multitude of adults seeking healing with Family Constellation Therapy  from the pain of that  insatiable missing for a father figure that causes unconscious suffering and resentment towards the male figure. This stems from the mothers negative talk and influence towards there father, forcing the child to take sides. Oftentimes, they wait until their father is on his deathbed only to discover he was a loving person very hurt by the disconnect. 
For those of you who were deprived of a father in your life, we encourage you to seek out the healing processes available, Most often the child grows up to discover that all those judgments that came from a place of hurt were not even true.
If that lands for you, shift out of blame and reach out to your dad on Fathers day to begin a very important healing journey. This is necessary to move forward in your own life. If not,  we become victims to our circumstances and we spend a lifetime trying to recover from the influence imposed upon us from our parents not working out there problems. This is true for both parents that pass on their bitterness to the children.
Father's Day is not just about giving material gifts; it's about honoring the role that a father plays in our life, Rather or not our dad was perfect in how he showed up, often he has not had a good example of a father himself as a child.
Take this time to heal any negative experiences and use the day for expressing our heartfelt appreciation for all the love and care our fathers have bestowed upon us.
Is this your time to reflect on a different point of view rather than one that has you stuck in resentment?
Can you allow people to show up differently in your life? 
No matter what your story is, everyone has good in them if we are looking for it. For those who had great examples of a father look even deeper into the countless sacrifices they've made and the valuable life lessons they've imparted. Fathers thrive on appreciation and acknowledgment for their efforts.
So, this Father's Day, let's take a moment to reminisce about the cherished memories we've shared with our dads and make an effort to convey our deepest gratitude for everything they've done for us.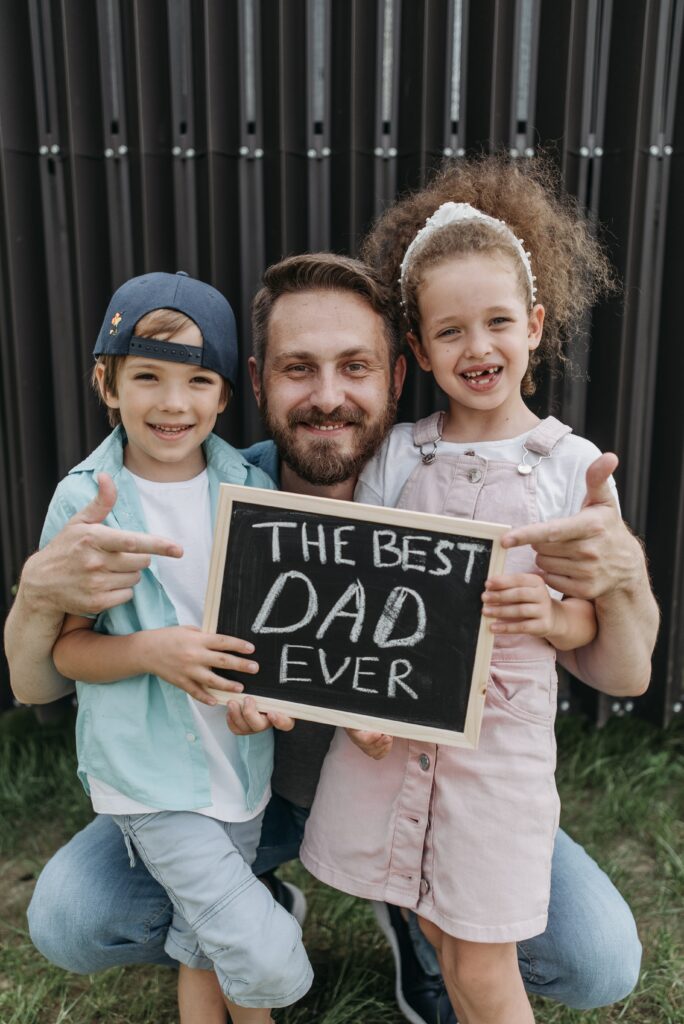 Celebrating Father's Day is an opportunity to create new memories and show our dads how much we value them. Whether it's organizing a special family outing, preparing a delicious meal, or simply spending quality time together, the key is to make our dads feel loved and appreciated. Let's engage in activities that they enjoy, giving them a well-deserved break from their daily responsibilities. It could be as simple as watching their favorite movie, going for a hike, or engaging in their favorite hobby. The aim is to make Father's Day a day of joy and relaxation for our dads.
Father's Day serves as a reminder to continually express our love and gratitude for our dads throughout the year. Let's make it a habit to show them how much they mean to us by saying "I love you" more often, being there for them when they need support, and creating lasting memories together. Our dads have been our biggest cheerleaders, and they deserve to be celebrated every day for their invaluable presence in our lives.
Father's Day is a time of celebration and gratitude for the incredible fathers who have shaped our lives. It's an opportunity to express our love and appreciation for their unwavering support, love, and guidance. Let's make this Father's Day a truly special one, filled with joy, laughter, and heartfelt expressions of love for the greatest dad. Cheers to all the amazing dads out there!
Shauna Lynne
Relationship Mentor and Shadow Expert
Family constellations kept my marriage together when it was about to fall apart. After 2013 something shifted and I began to sort through my past with memories and feelings surfacing that I had ignored and buried for many years. I became aware of ancestral trauma and emotional patterns that were suddenly tearing on all of my relationships. During the constellations these issues, events, and emotions were shown, sorted out, and healed. And there was a lot. From events of war and holocaust to leaving my home country, I was able to heal and clear the impact and because of it feel light and free.
-YM